H. Alan Ragan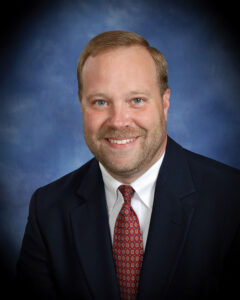 Owner, Principal Broker, Auctioneer
615-202-3316
[email protected]
Alan is a native of Dickson County where he grew up in the real estate and auction business. He believes that the Five Rivers Area is a great place to live… just as his ancestors believed… going back eight generations of Ragans in Dickson County (since 1805).
He has spent six different terms as the President of the Dickson County Board of Realtors and on the board of directors of the Greater Nashville Realtors beginning in 2003, most recently in 2018.
Alan graduated from Dickson County Senior High School and then graduated from Freed Hardeman University in Henderson, Tennessee, with a B.B.A. in accounting. After graduation Alan worked for the State of Tennessee's Comptroller of the Treasury, Division of State Audit as a Legislative State Auditor.
Since 1997, Alan has worked as a full-time Realtor with Ragan's Five Rivers Realty & Auction Company.  He holds a real estate broker's license and an auctioneer's license. He holds both a GRI (Graduate of the Realtor's Institute) and ABR (Accredited Buyers Representative) designation.  He has been the firm's owner and principal broker since 2008.
Alan is a member of the Dickson County Historical Society.  The Dickson County Commission appointed him to serve as the Dickson County Historian, and he has served in that capacity since 2004.  He has served on the board of directors of the Clement Railroad Hotel Museum since 2007.
Elected to the Dickson County Commission in 1998, he served the eighth district through 2002. He is a member of the Dickson County Chamber and has served on its Board of Directors for several years. Alan has served on the Dickson County Industrial Board since 2004. Alan is a past recipient of the Dickson County Chamber's Volunteer of the Year Award and Leadership Dickson County's Helen Rial Leadership Award.  He has also received the Freed Hardeman University Alumni Association's Service to Youth Award.
In the past, he has served on the American Cancer Society Board for Dickson County and co-chaired the Cancer Auction Crusades. He previously served on the Old Timer's Day Festival Committee for several years and is a past president of that committee.  He is a 1998 graduate of Leadership Dickson County and served on the advisory board. He is active in Youth Leadership Dickson County and has served on its board for the past several years.   Throughout this time he has remained actively involved with the church at Walnut Street Church of Christ.
Alan and his wife, Becky, have two daughters and a son.